Pilates stretch & breathe
Friday, June 1, 6:00-6:30 am
Saturday, June 2, 6:00-6:30 am
Room 501 (5th floor), Metro Toronto Convention Centre
Pilates is a conditioning routine that can help improve circulation, flexibility, muscle strength, and endurance. This sequence can help improve and maintain posture and balance, and can aid in the relief of tension and stress. During the 30-minute session the focus will be on creating stability and improving flexibility through slow, controlled movements. The session uses Pilates breathing to help with engaging those deep abdominal muscles that stabilize the body, improve spine mobility and provide an awesome stretch for your entire body. The class is suitable for beginners and also suitable if you have been practising yoga (or another discipline) and want to learn something new!
Yoga or comfortable workout clothing recommended. Mats will be provided.
---
WELCOME RECEPTION
Thursday, May 31, 6:00-7:00 pm
Kensington Ballroom, 2nd floor, Delta Hotel
75 Lower Simcoe St, Toronto ON M5J 3A6
Please join us for a glass of cheer and help us celebrate the 2018 COS Annual Meeting. This event is a great opportunity to network with our international speakers, special guests, sponsors, and exhibitors. Renew old acquaintances and make new friends with colleagues from across Canada.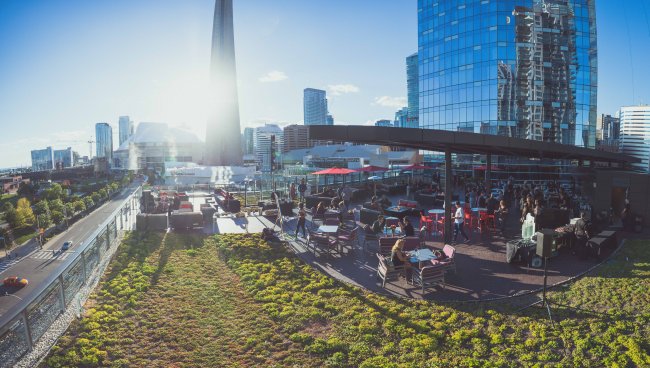 ---
CNIB Centenary Reception
Saturday, June 2, 2018, 5:15-7:00 pm
Room 802A, Metro Toronto Convention Centre
Since being founded in 1918 by veterans who were blinded in World War I and the Halifax Explosion, CNIB has been creating programs, providing services and advocating to change the lives of people with sight loss – from children to youth, to adults and seniors. As we commemorate a century of change, we're celebrating the dignity, the struggles and achievements of people with sight loss as well as the generosity and vision of our donors and community partners, including the Canadian Ophthalmological Society. Visit cnib.ca/cnib100 to learn more.